We're ecstatic to announce that Syncro's next big feature, Policy Inheritance, has arrived on a limited deployment rollout! This has been far and away our number one requested feature. Policy Inheritance delivers one of the most robust policy management systems offered in the MSP space today, significantly reducing the time spent onboarding new customers, regardless of how complex their infrastructure may be.
Policy Inheritance uses customer-based folders for managing asset policies. Each customer's folder structure is completely unique, allowing you to create any number of folders and subfolders to match virtually any customer size and configuration you could imagine. Policies can be assigned directly to each folder. Nested policies are combined to form one "Effective Policy," which is sent down to the asset. Now, you can standardize your asset policies by enforcing top-level policies, allowing you to have any number of policies cascade down the inheritance tree as you see fit.
We've also completely redone the policy builder as well, bringing a brand new UI to the forefront. Besides significantly improved categorization of our ever growing number of policy items, you can now clearly see at a glance exactly what is enabled on the policy without having to sift through what isn't. Best of all, the new policy builder will allow you to explicitly override policy items, meaning you can have a policy that disables something that was otherwise enabled higher up the inheritance tree.
Much like every major feature we announce here at Syncro, Policy Inheritance has deep ties to our dynamic recurring billing system. This allows you to dynamically count assets that live within any given customer's policy folder and bill whatever rate you'd like. That number automatically increments or decrements each month based on the actual count of assets in any given folder at the time your recurring invoice fires. Best of all, if you bill multiple rates for multiple asset types, such as Servers and Workstations. You can simply add additional line items and dynamically bill against assets in multiple folders all from the same recurring invoice. Syncro continues to expand on our powerful recurring billing system, ensuring we earn you more time back for what matters most, landing new clients.
Syncro remains steadfast in our commitment to ensuring our users can continue to grow and thrive on our platform, while continuing to offer unprecedented value without the burden of contracts, or per-asset costs. For more details on our new Policy Inheritance feature, please check out our product video below. Visit our Help Center for details on the migration process. You can also sign up for our Nov. 16th webinar with former MSP and resident product expert, Andy Cormier, who will be demonstrating the feature live and taking questions from users.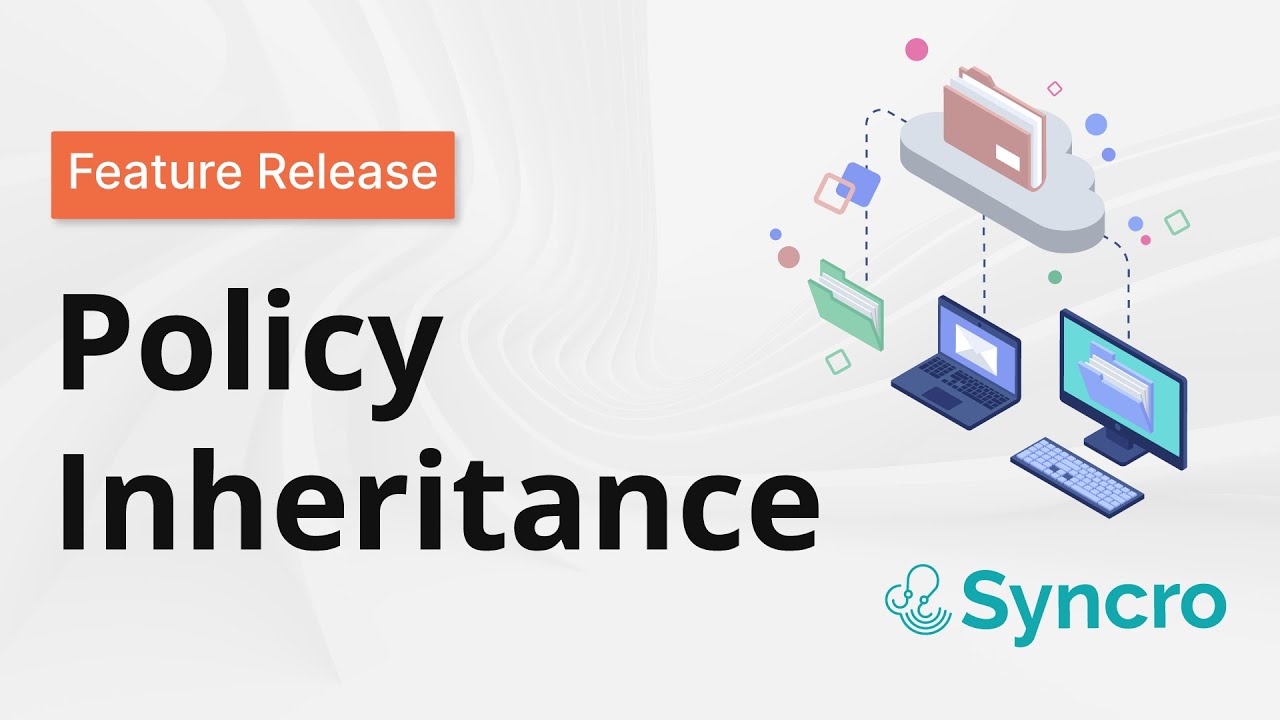 Upcoming Webinar
Join us on November 16th for a deep dive into Policy Inheritance! RSVP by clicking the image below.