Table of Contents
Communications Summary
The Communication Log will show you all communication from your account aside from Ticket Comments. It will have snail mail, SMS, Mailer, caller id logs, and Invoice/Estimate emails that were manually sent.
The communication log currently doesn't show additional emails for emailed items - just the primary customer/contact email.
You will first select a date range. After doing so you'll see all communication that happened within that range, including a breakdown of communication type: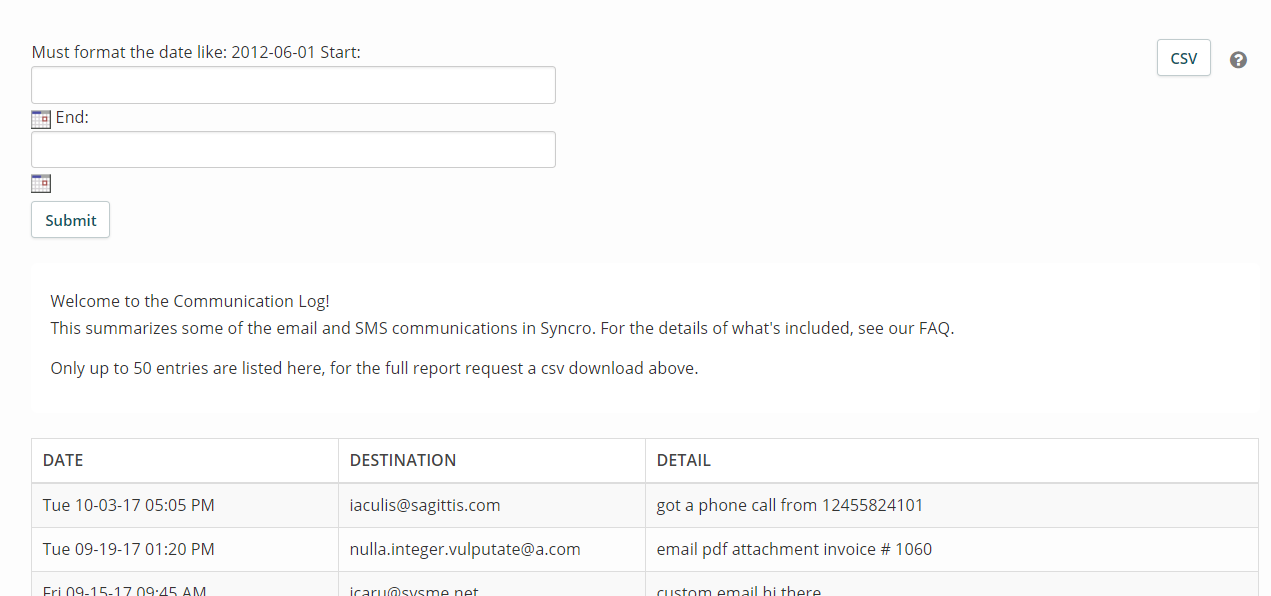 Inbound Email Summary
This report will show you messages that were sent to your Inbound Email Alias, but were not attached to any ticket.

You can click into the message to view the full text.
Consumables Usage
This report will show you the remaining SMS credits on your account, as well as Snail Mail, if applicable.