My customer has Office 365 Desktop installed, how do I add the Bit Defender protection for email?
This would not be accomplished using Syncro apart from enabling the licensing.
If you need technical help specifically for the email security product Bitdefender Support would be the best resource.
Guide for setup:
https://www.bitdefender.com/business/support/en/77212-157518-email-security.html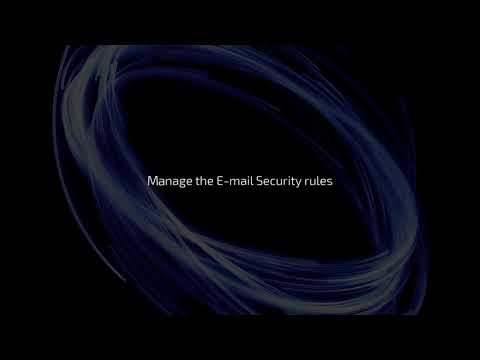 Then I was lied to, my salesperson told me you had direct support for this product. Bitdefender support is the worst ever. I will need to cancel this.
This email add on seems very involved to setup. They sent me a link to a video and it goes on forever, seems there should be an easier solution for scanning email.
As the reseller, I would assume Syncro would be responsible for initial support and escalate as needed. Never tried BD for email, we use Proofpoint and have been happy, but anything will require setup. We like the M365 integration, but it does take some time to get it all configured.
My experience with BitDefender support has always been positive. I am sorry to hear that yours has not been similar, Bob.
Like Jimmie, I have been using Proofpoint, and as such have not deployed BitDefender GravityZone Security for Email. From the product description it doesn't appear to function differently than any other hosted email security offering. Setup of such a service does requiring updating DNS to route incoming mail though the service provider platform. It is a good practice to also route outbound mail through the service as well. This will involve updating more DNS records to insure that email authentication methods such as SPF are not broken.
If you were expecting it to be something that scanned email on the endpoint, it's not the solution for that. I don't see that as a sound approach though, since it means dangerous emails need to reach the endpoint before any attempt to detect them is made.
Andrew's tactic of using Microsoft Defender email security strategies has the advantage of being built in to the Microsoft 365 platform. There are also now some API based solutions that integrate with Microsoft 365 or Google Workspace such as Avanan, which do not require you change your mailflow.
From running a MSP efficiency point of view, it also condenses the number of vendors, and reduces vendor lockin in the future.
If I have email security with an AV company, and I want to switch AV companies because their endpoint became rubbish or the endpoint pricing became greedy, then I now have to go and change the email security settings for all the Office 365 tenants because of non email security related factors.
This is all time that cannot be billed.
If a MSP doesn't sell Office 365, then having email security provided by a AV company makes sense. But if you selling Office 365 then selling the add-on Defender for Office 365 is I believe the most efficient.
Though Defender isn't trouble free. I've had problems that needed Support tickets raised. Importantly they got solved, or I discovered through the discussion with Support that it was my fault.
If you are selling a product to your customers then you should be capable and qualified to install and configure it. Are you an MSP or are you using syncro to manage your employers devices?